LOVE PARKS WEEK 2017
This week is Love Parks Week and it gives us all the opportunity to tell how the world how much we love our Park!
Look out for the HEART near the entrance to Lauderdale House and write a message on it, telling us why you love your Park - if you have a Twitter account, then tweet a picture mentioning us @WaterlowPark and #LoveParks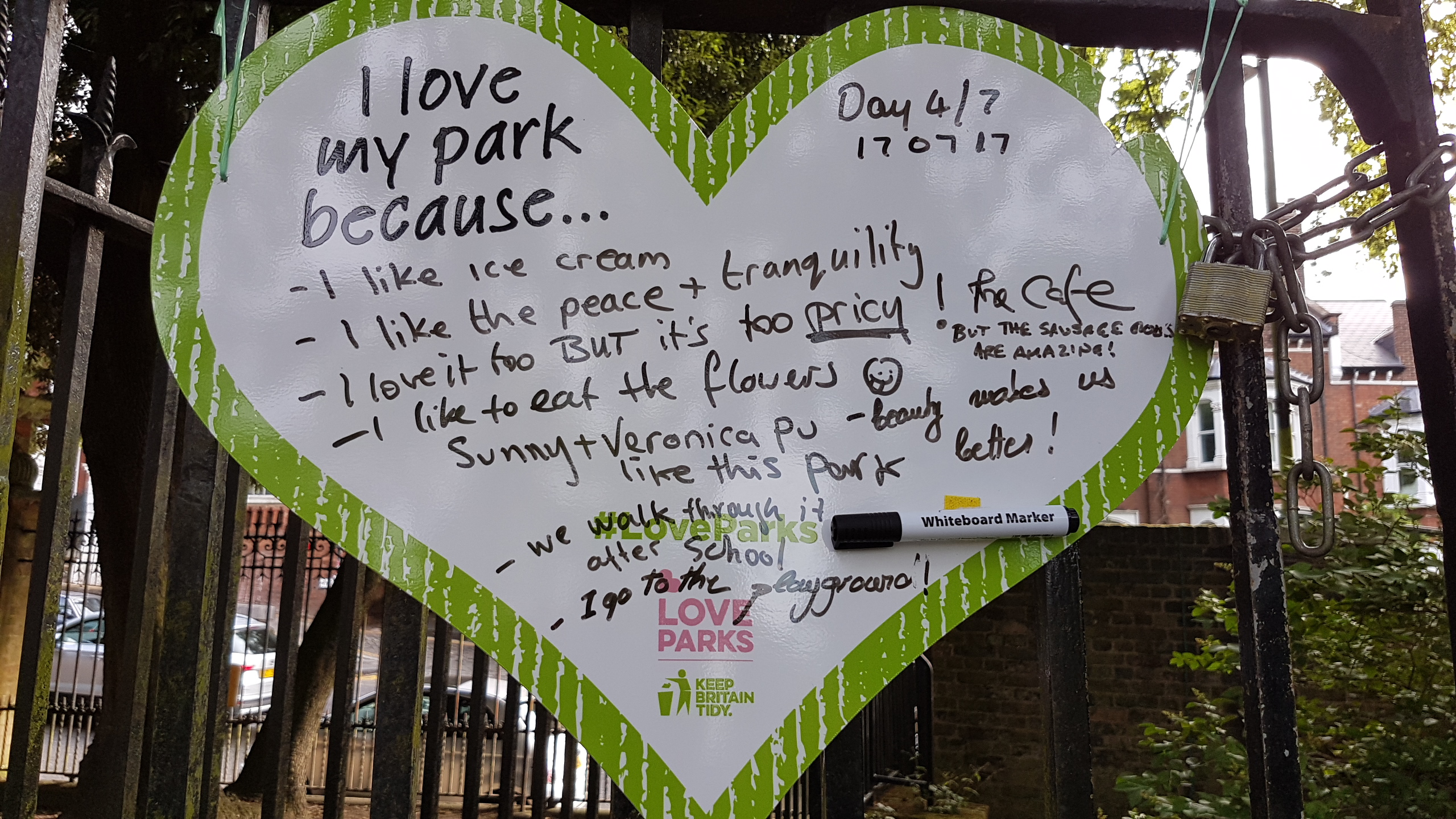 Waterlow Park: The Film!
11:45 AM, Jul 18 2017

See News and Events

Barbecues in the Park
10:48 AM, Apr 27 2017

Holiday time is here and the sun may shine - so can you have a barbecue in the Park?

Camden Council allows barbecues in Waterlow Park but there are clear guidelines about using them. The main points to remember are

Use BBQs safely and responsibly - not disposable ones which burn the grass!
Be considerate to other people using the park or living nearby
Take care not to damage the environment
Dispose of all litter properly and recycle your rubbish where possible
Keep children, pets, games and sports well away from the BBQ
Take some water to put out the BBQ
Remember that you need permission to hold large events (over 20 people)

More information about the guidelines can be found here.

Thank you and enjoy the Park!

Twitter Feed
2:11 PM, Mar 11 2016
Are you on our mailing list? Leave your name or join the Friends to keep in touch.